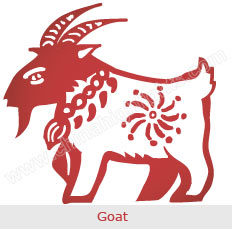 HAPPY NEW YEAR!!!
Today is the Chinese New Year. Happy New Year to all of you who are Chinese then.
Today is also my writers group, AKA, "laugh therapy" session and last time we met, having noted that our next gathering would occur on this festive day, we decided that we had an excellent prompt. "Chinese New Year", "China" anything "Chinese" would be just fine. Just do it.
When I think about the celebration of the new year, I come up with visions of little parades through the streets of cities here and abroad. I see colors, lots of colors, streamers being thrown about, people laughing and having a good time. In my mind, I see families gathered around tables, eating strange (to me) and wonderful foods. Children happy, elders proud. But I don't know much more about the holiday.
I say the word "china" and I'm sorry, Vera Wang pops into my head. Vera Wang china. The pattern my daughter chose at the now defunct Fortunoff store in White Plains. Vera Wang glassware and Vera Wang eating utensils. That brilliant woman made a fortune at Fortunoff's, if on my daughter alone. My thoughts drift to her wedding, almost ten years ago. Seems like yesterday, of course. And no, she did not wear a Vera Wang wedding gown. But I see happiness on that day and years of happiness following. Our own good fortune. China. My son and daughter in law selected a pattern at the Crate and Barrel in White Plains. A pattern that suited them so well. It was white with a yellow and blue band. Very chic at the time. Their wedding was fourteen years ago if I am correct. It's easy for me to see families celebrating as I conjure up image after image. This is the year of the goat in the Chinese calendar. I love goat cheese and I have a lasting memory of a day spent at a goat farm in Italy almost three years ago. Where did that time go?
Of course, I went directly to Google this morning, to get some basics on today's goings-on in the Chinese community. I don't want to be a complete dope. I know that several of the members of my writing group will know all of the details and will have wonderful things, other than weddings and goat farms, to share.
I will come, equipped with some knowledge. I looked up my own personal zodiac on the Chinese calendar and after typing in my birth date and year, the little info box popped up and jolted me straight up in my chair
Here's what it said:
You are a:
Pig
I went racing in to the bedroom to tell my husband my good news. Also, to let him know that he was a Dog.
His answer was "hey, they don't even know you!!"
My answer, "that would explain a lot of things"
Oink if you love me.